© 2014-2018 Offshore Radio Museum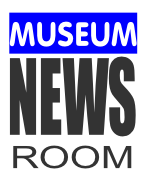 Radio England Boss Jock, Larry Dean, has died
DATELINE North Carolina, 23rd August 2018
Radio Eng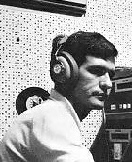 land's launch Programme Director, Larry Dean, - the man responsible for first hiring Roger Day and Johnnie Walker - has died after a long illness.
Larry Dean' real name was Frank Laseter. He started in radio at the age of 15 and first used the name Larry Dean in 1963 while at WVLD in Valdosta, Georgia. In 1964, he joined WALT in Tampa Florida where they insisted he use the name 'James Bond.'
After leaving Tampa, Frank spent time briefly at Lakeland's WONN, again as Larry Dean, before moving on to WIRK in West Palm Beach and WPTR in Albany, New York.
In 1966 he became Programme Director for Radio England when it launched off the Essex coast, but didn't stay for its full term, opting instead to return to America to resume his radio career at WFUN in Miami and later WQDR in Raleigh, North Carolina. It was while at the latter that he first began using his real name on the air.
Frank became News Director for WSOC-FM in Charlotte, North Carolina where he had anchored the morning news since 1993.
news++news++news++news++news++news++news++news++news++news++news++