© 2014-2021 Offshore Radio Museum



















Contact
For general enquiries:-
To suggest amendments, updates or supply/donate material:-
resources@offshoreradiomuseum.co.uk
To report accessibility issues or broken links:-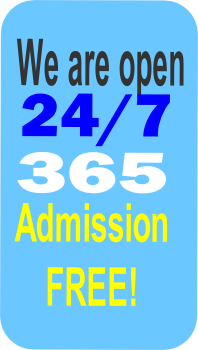 Do you have any pictures, documents or memorabilia about offshore radio which could be added to the Museum?
Contact:

Copyright
The material used in the Offshore Radio Museum comes from a personal archive of printed matter, photographs, audio and film collected over a period of 50 years. Some of the sources are unknown or now forgotten, but every possible effort has been made to comply with copyright laws where that information is available.
Certain images, although freely available from a variety of internet sources may be subject to copyright. Similarly, audio and video used in the Museum has been credited where the source is known, but tapes get passed from collector to collector and often there is no way of knowing who made the original recording. Our apologies to anyone who thinks their work has been used here without due acknowledgment.
Anyone who feels their right of enjoyment concerning any of the images, recordings or video has been prejudiced by its inclusion here is asked to contact the Museum, in order that due acknowledgement may be given.
Mission
To create a comprehensive online resource dedicated to preserving the history of offshore radio (and television) and make it available for education, research, social and general interest use.
To acknowledge and record all those who worked for the offshore stations in any capacity - as on-air presenters, engineers, technicians, management, advertising sales, administrators, or marine crew.
To acquire and catalogue publications, recordings, photographs, video, film and any other historical information (or electronic copies) relating to the history of offshore radio (and television).

Privacy Policy
The Offshore Radio Museum does not collect personal information about users of the web site and does not share identifiable information with any third party.
OTHER WEBSITES
This Privacy Policy only covers this website. Any other websites which may be linked to the Offshore Radio Museum are subject to their own policy, which may differ from ours.

Cookies
A cookie is a piece of data stored on the your hard drive containing information gathered about a web site by your browser.
The Offshore Radio Museum does not use cookies on this site to store any information about our visitors.
OTHER WEBSITES
This Cookies Policy only covers this website. Any other websites which may be linked to the Offshore Radio Museum are subject to their own policy, which may differ from ours.

Accessibility
Every effort has been made to make this site as accessible as possible.
If you have any problems viewing any areas of this site, or if you identify any broken links, please contact webmaster@offshoreradiomuseum.co.uk and we will attempt to correct the site as soon as possible.
If you are still using Internet Explorer version 6 we would very strongly recommend that you upgrade to a later version.
Computer viruses
We will use reasonable endeavours to ensure that the website does not contain or promulgate any viruses or other malicious code. However, we exclude to the fullest extent permitted by applicable laws all liability in connection with any damage or loss caused by computer viruses or other malicious code originating or contracted from the website.
Share your views and memories at
On the Ground Floor