© 2014-2020 Offshore Radio Museum

The Radio Caroline Bible
Paul Rusling
The Radio Caroline Bible is a fascinating book that tells tells the inside story of Radio Caroline, from the very beginning of the project – right up to date.
The Radio Caroline Bible is packed with 'stories from the inside' about the many disasters, boardings, excitement and copious amounts of skull-duggery. There are many inside tales about the major events from all of Caroline's four eras, told by many of the key people who made Radio Caroline happen. It has a lot of unique content and 'never published before' photographs.
BOOKS - 1
Here are some of the books written about different aspects of offshore radio history. Just browse these selected titles and click on the Amazon link to make your purchase.
There are dozens more books about offshore radio featured on the shelves of the Museum Library - many of these are also available from Amazon.
Purchasing from Amazon by clicking on any of these links will help support the work of the Museum to record and preserve the history of offshore radio - thank you.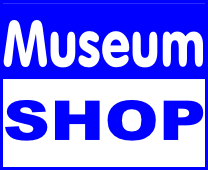 Live from the North Sea and Other Places
Stuart Vincent
Stuart has so many stories as one of the few people to have worked on radio ships such as on the Voice of Peace, Radio Caroline and Laser 558.
If you have an interest in how it all worked and what life was like, through the eyes of someone who was there and lived it, you must read this book.
Is Anybody There ?
Tom Edwards
Tom Edwards was an offshore DJ on Radio City and Radio Caroline South. Later, he held various positions on BBC TV and radio, including spells on Radios 1 and 2 and was a. continuity announcer on many ITV channels.
This book tells of his rise to fame in the 60's 70's and 80's, However, this rapid rise to fame was sadly followed by a fall from grace.
But he rose from the ashes, and Tom's story is filled with many heart rending stories of this time. Tom is now happy again, with many people standing by him through those desperate times.
Fortress Kent
Roy Ingleton
Since the dawn of civilisation, Britain has been menaced by foreign powers and invasive hordes, anxious either to pillage and plunder or to invade and rule. Situated on the extreme south eastern corner of England, the county of Kent is the nearest point to continental Europe, and has so been the targeted landing point for most of these incursions.
From the time of the Angles, Jutes and Saxons to the Second World War, the Men of Kent and Kentish Men have had to set up and maintain defensive structures, from Norman castles to 1940 pill boxes, from the Royal Military Canal to the anti-tank ditches carved out of the hills around the coast. This book is the story of these: the threats which led to the erection and construction of various defensive obstacles, their upkeep and garrisoning and, in some cases, their ultimate destruction.
Last Train to Hilversum
Charlie Connelly
Despite the all-pervading influence of television 90% of people in Britain still listen to the radio, clocking up over a billion hours of listening between us every week. It's a background to all our lives - from Listen With Mother to the illicit thrill of tuning into pirate stations like Radio Caroline.
Yet radio is changing because the way we listen is changing. Last year the number of digital listeners at home exceeded the number of analogue listeners for the first time. There will soon be no dial to turn, no in-between spaces on the waveband for washes of static, mysterious beeps and faint, distant voices.
The mystery will be gone and so, as the world of analogue listening fades, Charlie Connelly takes stock of the history of radio and its place in our lives as one of the very few genuinely shared national experiences, exploring our relationship with the medium from its earliest days to the present in an attempt to recreate and revisit the world he entered on his childhood evenings on the dial as he set out on the radio journey of a lifetime.
Estuary
Rachel Lichtenstein
Out at the eastern edge of England, between land and ocean, you will find beautiful, haunted salt marshes, coastal shallows and wide-open skies: the Thames Estuary. The estuary is an ancient gateway to England, a passage for numberless travellers in and out of London. And for generations, the people of Kent and Essex have lived and worked on the Estuary, learning its waters, losing loved ones to its deeps.
From mud larkers and fishermen to radio pirates and champion racers, from buried princesses to unexploded bombs, Estuary is a celebration of a haunting and profoundly British place.
Sealand: The True Story of the World's Most Stubborn Micronation
Dylan Taylor-Lehman
In 1967, retired army major and self-made millionaire Paddy Roy Bates inaugurated himself ruler of the Principality of Sealand on a World War II Maunsell Sea Fort near Felixstowe – and began the peculiar story of the world's most stubborn micronation.
Having fought off attacks from UK government officials and armed mercenaries for half a century the self-proclaimed independent nation still stands. Incorporating original interviews with surviving members of the principality's royal family, and many rare, vintage photographs, the book recounts the outrageous attempt to build a sovereign kingdom by a family of larger-than-life adventurers on an isolated platform in the freezing waters of the North Sea.
Life and Death of a Pirate
Susan Moore
The extraordinary life and times of Radio City's Reg and Dorothy Calvert; a story of love, laughter, music, ambition, death and deception. Reg is at the heart of the 1960s music business.
In May 1964, he discovers Shivering Sands, abandoned wartime forts in the Thames Estuary and with Screaming Lord Sutch, start Radio Sutch. After a summer of fun, Reg risks everything to make the station a success and changes the name to Radio City. A merger with Radio Caroline ends in failure. A new plan to merge with Radio London is about to proceed when a rival takes over his station with force.