LIFEBOAT ASSISTANCE REQUIRED !!
EMERGENCY ORGANISATIONS
BRITAIN
RNLI
In Britain the Ro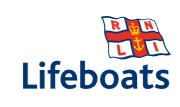 yal National Lifeboat Institution (RNLI) is an emergency service, separate from the coastguard and independent from government.
The organisation was founded as the Royal National Institution for the Preservation of Lives and Property from Shipwreck in 1824. Thirty years later in 1854, the organisation changed its name to the Royal National Lifeboat Institution - the RNLI - as it is known today.
RNLI founder, Sir William Hillary's, aim was to provide a 24/7 search and rescue lifeboat service run, where possible, by volunteers and funded by voluntary donations.
Although the service was to be a national service to protect the coasts of the UK and Ireland, Hillary's vision was to 'extend its beneficial effects to the most distant shores, and to generations yet unborn.'
The RNLI is a charity founded upon and driven by values of selflessness, courage, dependability and trustworthiness, with volunteers at the heart. Volunteers make up 95% of the organisation - ordinary people doing extraordinary things - supported by expert staff, all working together to help communities at home and abroad save lives.
In addition to the 24/7 search and rescue lifeboat service, the RNLI operates a seasonal lifeguard service. Every year, the volunteer lifeboat crews and lifeguards help and rescue thousands of people and have saved over 142,700 lives since 1824.
COASTGUARDS
The Coas

tguards (officially known in Britain as the Maritime and Coastguard Agency (MCA) works to prevent the loss of lives at sea and is responsible for implementing British and international maritime law and safety policy. Since 2015 it has also been responsible for land based search and rescue helicopter operations.
Its responsibilities include coordinating search and rescue on the coastline and at sea through Her Majesty's Coastguard, ensuring that ships meet international and UK safety standards, monitoring and preventing coastal water pollution and testing and issuing Merchant Navy Certificates of Competency (licences) for ships' officers and crew.
WALTON ON THE NAZE LIFESAVING AND APPARATUS COMPANY
This organisation was not part of the RNLI Lifeboat service, but an arm of the Coastguard Service.
During World War 2 every coastguard station in Britain was fitted with lifesaving apparatus which included rockets and Breeches Buoy equipment and was manned by local volunteers, most of whom were farmers, fishermen and labourers from the nearest village.
This group - or 'company' - of volunteers continued to operate rescue services for many years after the end of the War, hence their involvement in the rescue of crew from the Mi Amigo in January 1966.
OTHER COUNTRIES
Similar rescue organisations exist in many other countries -
Belgium Agency for Maritime and Coastal Services - Vloot DAB
Denmark Danish Sea Rescue Society
Sweden Swedish Sea Rescue Society
Netherlands Royal Netherlands Sea Rescue Institution
Netherlands Coastguard
New Zealand Rescue Co-ordination Centre
New Zealand Coastguard