© 2014-2017 Offshore Radio Museum

Saturday 12th to Monday 14th August 2017
The LV18 lightshi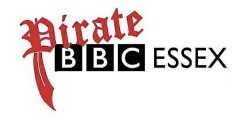 p in Harwich be used in August for the return of Pirate BBC Essex.
The station will run from 12th to 14th August 2017 to mark, on 14th August, the 50th anniversary of the Marine etc Broadcasting (Offences) Act which closed most British offshore radio stations.
Keith Skues will present his Sunday late show from the LV18, with other weekend shows to be confirmed.
Pirate BBC Essex programmes from 9am – 3pm on Monday 14th August will be live from the LV18 on all frequencies (for the first time!) including presenters Johnnie Walker, Roger 'Twiggy' Day, Tom Edwards and Norman St John. Other surprise Pirate guests expected !
There will also be a unique link up with Radio Caroline aboard the Ross Revenge during Monday afternoon.
Other activities will include:
www.lv18radio.uk/2017/05/pirate-bbc-essex-2017