© 2014-2017 Offshore Radio Museum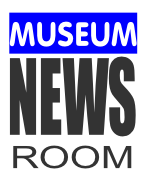 UKIP Offshore Radio Station Plan dropped
DATELINE Clacton, Essex, 24th April 2017
An article in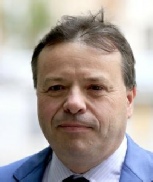 the Daily Telegraph on 21st April reported that a potential candidate for the General Election on 8th June will start his own offshore radio station to publicise his campaign.
The article quoted former DJ Andy Wignmore saying "We already have a trawler donated free and so all we need now is a speed boat to get the DJs out to the ship!" Mr Wigmnore claims they already have a great cast of DJs awaiting, including Nigel Farage and Mike Read. "It will not be called UKIP FM, but Clacton is already wlel known as the home of pirate radio."
Arron Banks (pictured) who funded UKIP's referendum campaign to the tune of £1 million last year was planning to stand for election as the town's MP after incumbent Douglas Carswell said he was standing down.
However, after meeting with the local UKIP branch on 24th April, Mr Banks suddenly said that he wouldn't be taking part after all and his plans to float an offshore radio station off Clacton during the General Election have now been abandoned.
NOTE: Such a station would have contravened the Wireless Telegraphy Act 2006 (the Marine etc Broadcasting (Offences) Act 1967), the Broadcasting Act 1991 and the Representation of the People Act 1949, (which regulates pre-election publicity).
news++news++news++news++news++news++news++news++news++news++news++