© 2014-2017 Offshore Radio Museum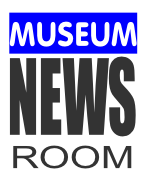 Laser Tribute Station
DATELINE Yorkshire, April 2017
World Of Radio h

as announced plans to re-create 1980's offshore station Laser 558/Laser Hot Hits - legally from a ship which will sail from port to port around the UK.
Laser's phenomenal success as a radio brand has never waned. Since Laser closed after a ferocious winter storm in 1987, others have used the name for occasional broadcasts all over Europe.
Now a group of radio experts and businessmen are re launching Laser with full time radio and TV broadcasts from a ship equipped with state-of-the-art studios. It will sail from port to port and be available for visits and performances. Singers and artists will record and film on board and some will perform live for invited audiences.
The project is legal, it's safe to visit and will be appearing at dozens of ports around the UK with events and exhibitions open to the public.
As well as the broadcast facilities the ship will also have a recording studio and performance area built into the hold. The public will be given tours of the facilities during the day and it will be the venue for parties and other functions in the evening, with a full restaurant and other hospitality facilities.
The radio stations will be a Laser Gold format, and a Laser Today stream, plus a TV station called Channel 558 featuring the best music videos ever.
news++news++news++news++news++news++news++news++news++news++news++