© 2014-2017 Offshore Radio Museum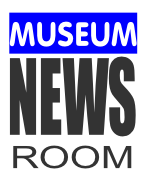 Felixstowe event to honour Radio Caroline
DATELINE Felixstowe 27th March 2017
To mark th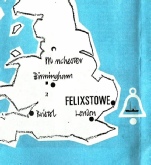 e 53rd anniversary of the arrival of the MV Caroline off the coast of Felixstowe, there will be a celebration of offshore radio in the town over the weekend of 9th and 10th September 2017.
On Saturday 9th September, a stone will be unveiled, in recognition of the fact that Radio Caroline became Britain's first offshore radio station, whilst moored off the town in March 1964.
This stone is the next of a series of stones and plaques by the Felixstowe Society (http://www.felixstowesociety.org), marking historic events in the town's history, and in this instance has been prepared and paid for by the East of England Co-Operative Society (https://www.eastofengland.coop)
In conjunction with this, there will be a Felixstowe and Offshore Radio (https://www.facebook.com/felixstoweandoffshoreradio) event at Trinity Methodist Church Hall in the town centre, featuring the 'Flashback 67' Exhibition, some Felixstowe related material, a display of vintage radios and technology, Radio Caroline merchandise, and also a Record and CD Fair on the Saturday, along with some special guests!
Further details will be announced nearer the time, but put the date in your calendar and we look forward to seeing you in September!
Felixstowe and Offshore Radio
news++news++news++news++news++news++news++news++news++news++news++