Former Radio England and Britain Radio DJ, Brian Curtis, has died
DATELINE 10th July 2021
One of the 'b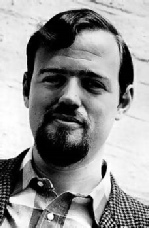 oss jocks' on Swinging Radio England and Britain Radio, Jack Curtis, has died.
Jack Curtiss was born on 16th June 1943 in San Francisco, California. He worked for the UPI news agency before joining stations KMPX, KWG and KONG, in California and WROV in Roanoke, Virginia.
He joined the twin offshore stations Britain Radio / Radio England in July 1966. Initially broadcasting on Radio England he later transferred to Britain Radio and was promoted to General Manager in November that year.
When Radio England closed down in November 1966 , he helped set up and launched the Dutch language station, Radio Dolfjin, which replaced it.
In early 1967 Britain Radio itself was taken over and new Managing Director, Ted Allbeury, from Radio 390 re launched the station as Radio 355.
There was little love lost between the two men and Jack, who had been quoted in the press making derogatory remarks about Radio 390's "stone age" format, resigned.
He returned to San Francisco and became programme director of KFOG-FM radio and did a similar job for two other San Francisco radio stations before moving to Puerto Rico in December 1968. He stayed on the island for five years, working in radio, TV, magazines and newspapers.
In 1974 he moved to France to work as a radio correspondent for CBS news and was also heard on Radio Netherlands and the Voice of America. In 1978 he joined VOA full-time as Latin America Bureau Chief. This led to Jack becoming Latin America correspondent for ABC News.
In 1982 he returned to the USA and settled in Florida. He was Health and Science Editor for WTVJ-TV in Miami before helping set up a public television bureau in Broward County, Fort Lauderdale for WPBT-Channel 2. He then worked as a writer and media consultant in south Florida.
In 2004 he moved to Australia, where he lived in Adelaide, but returned to the United States.
Jack died unexpectedly of natural causes at the age of 78.
Additional information courtesy Pirate Radio Hall of Fame