RNI theme composer, Les Reed, has died
DATELINE London, 16th April 2019
Leslie David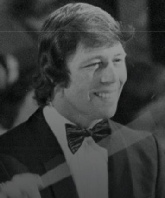 Reed OBE was an English songwriter, arranger, musician and light-orchestra leader, born in Woking, Surrey on 24th July 1935.
He was an accomplished musician by the age of 14, playing the piano, accordion and vibraphone. He studied at the London College of Music before joining the Willis Reed Group, with whom he toured for four years.
He played piano and clarinet in the Royal East Kent Military Band, and in 1959, he joined The John Barry Seven as their pianist
Les Reed co-wrote around sixty hit songs, and is best known for "It's Not Unusual", "Delilah", "The Last Waltz" and "Marching On Together". His songs gained a number of gold discs and Ivor Novello Awards. He won the British Academy Gold Badge of Merit in 1982.
In the mid-1960s, Reed began a successful songwriting partnership with Geoff Stephens which yielded hits such as "Tell Me When", (The Applejacks); "Here It Comes Again" (The Fortunes); "Leave A Little Love" (Lulu); and "There's a Kind of Hush", a 1967 success for Herman's Hermits.
Around 1964, Reed struck up a songwriting partnership with Barry Mason and together they wrote a song for Kathy Kirby, "I'll Try Not To Cry", as Britain's entry in 1965 for the Eurovision Song Contest,
The songwriters had a 1967 hit in "Everybody Knows" by The Dave Clark Five, and another success in 1968 with "Delilah", a Top 10 hit for Tom Jones. Reed and Mason also wrote "The Last Waltz", which became a million selling UK number one for Engelbert Humperdinck in September 1967. In 1968, the duo scored another UK number 1 hit with Des O'Connor's recording of "I Pretend".
Les Reed's most famous association with offshore radio history came in 1970 when his orchestra recorded "Man of Action" - which was adopted as the theme tune for Radio North Sea International until the station closed in 1974.
Many of Reed's songs were also recorded by other artists including Elvis Presley ("Girl of Mine", "Sylvia" and "This Is Our Dance"), Shirley Bassey ("Does Anybody Miss Me") and Bing Crosby ("That's What Life Is All About").
Reed's film score composition credits include those for The Girl on a Motorcycle (1968) (a film co-produced by Radio Caroline's founder Ronan O'Rahilly's Mid Atlantic Films), The Bushbaby (1969), One More Time (1970), George and Mildred (1980), Creepshow 2 (1987) and Parting Shots (1999).
Les Reed also composed music for stage-musical productions including The Magic Show (1974), American Heroes and And Then I Wrote. In 1994, Reed produced an album for Max Bygraves to raise money for the Lest We Forget Association. Reed co-composed, with Roger Cook, the score for the 2004 musical Beautiful and Damned, based on the lives of Zelda and F. Scott Fitzgerald.
In 1998, Les Reed was awarded an Order of the British Empire. He died on 15th April 2019, aged 83.