60's and 70's offshore radio DJ, Graham Gill has died
DATELINE Amsterdam 9th April 2018
.
Graham Gill 1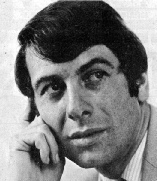 960's and 1970's offshore radio DJ has died at the age of 81.
Graham (real name Graeme Gilsenan) was born in April 1936 in Melbourne, Australia. His first job in radio was at the age of 14 when he joined Radio 3UZ in Melbourne. He later moved to to 3KZ where he first worked as a panel operator for Alan Freeman (later a BBC DJ, who famously presented 'Pick of the Pops', one of the very few pop music programmes on BBC Radio before 1967) . Graham later became a broadcaster on the station in his own right.
He then moved to 2RG and MTN-9 TV in Griffith, New South Wales. At the end of 1965 Graham moved to Europe and eventually found work at Wimbledon Palais, where he was discovered by Radio London, which he joined in May 1966.
However he only stayed with Radio London for two weeks before moving to Britain Radio and Radio England, twin offshore stations which launched in May 1966.
For a short time Graham moved to 'sweet music' station Radio 390 but when that station closed he had to leave Britain due to problems with his visa. He moved to The Netherlands and returned to sea during the seventies, working on both Radio Caroline and Radio Northsea International (RNI) off the Dutch coast.
When the Dutch anti-offshore radio legislation was introduced in August 1974 Graham joined Radio Netherlands (the Dutch equivalent of the BBC World Service).
He retired in 1984 but returned to the air in 2002 to present some shows on the short-lived Radio Caroline cable service in Holland.
(Additional information courtesy Pirate Radio Hall of Fame)