© 2014-2018 Offshore Radio Museum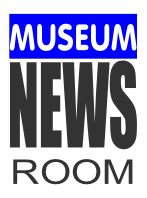 60's offshore radio DJ, David Sinclair has died
DATELINE Canada, 15th March 2018
David Sincl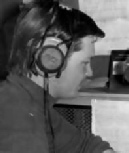 air former Radio Essex. Radio 270 and Radio 390 DJ/announcer has died aged 75.
David was born in Kent in 1942 and before joining the offshore stations worked as a trainee printer before becoming an accounts clerk first in a shipping company and later a building society. He then became an assistant manager for a security company and ran an entertainment agency.
David worked on Radio Essex, Radio 270 and Radio 390. He is probably best remembered for presenting big band music programmes on Radio Essex and Radio 390, although he hosted two top 40 format programmes on Radio 270.(David Sinclair's Ladies Morning Music and In The Midnight Hour).
Following the closure of the 1960s British offshore stations David moved to Canada where he worked for stations in Ontario, British Columbia and Alberta under his real name, David Vincent
Between 1987 and 1992 David was also Chief Instructor at the Columbia Academy of Radio & TV Arts in Edmonton.
David's book about of his life as an offshore DJ - Making Waves - was published as an ebook in 2015.
(Additional information courtesy Pirate Radio Hall of Fame)
news++news++news++news++news++news++news++news++news++news++news++