© 2014-2020 Offshore Radio Museum

We'll let Peter take up the story -
'I joined the Army in 1970 My first posting was to Shoeburyness in Essex where Radio Northsea (RNI) came in loud and clear A few weeks after arriving another new guy, Andy, heard me listening to RNI and it turned out he was a big offshore radio fan too, so we quickly became friends.
In July 1971 the regiment moved to Dortmund in Germany. Eventually Andy bought a car and in May 1972 we decided to go to Amsterdam because Andy had a magazine showing both Caroline ships in a place called Orange Wharf, so we set off one weekend taking my wife Sue along as well.
We found Orange Wharf , but it was locked up. A guy passing by heard our English accents, stopped and asked if we needed any help. It turned out he was an English man living in Amsterdam and he told us that the ships had been moved.
He gave us directions and when we got to the location we realised that there was no way to reach the Caroline ships without a boat ,so we found a Water Police station and asked them how we could get to the radio ships. They told us it was not allowed and initially they were not very helpful, but as soon as we mentioned we were British soldiers everything changed.
They offered to take us out to the ships on their Police boat and when we got there they allowed us to go on each ship on our own and waited till we were done. Unfortunately I only had 6 exposures left on my film so that's all the pictures I could take . '
These are the pictures Peter managed to capture, along with some items he 'retrieved' from the radio ships.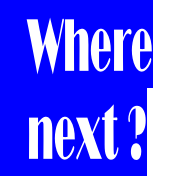 Many fans of the offshore stations visited the radio ships on organised trips and excursions and one of those fans, Peter Craughwell has kindly shared the photos he took on various visits to the stations off the Dutch coast in the early 1970's and to the Mi Amigo in harbour after the 1972'mutiny'.