© 2014-2017 Offshore Radio Museum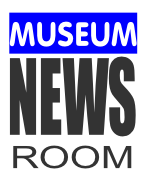 Former Radio Atlantis DJ and engineer Andy Anderson has died
DATELINE 5th July 2017
Former Rad

io Atlantis DJ and engineer, Andy Anderson has died at the age of 64.
Andy Anderson (Andy Gennell-Smith) was born in July 1952 and, until December 1973, he ran a disco equipment business in Tunbridge Wells, Kent.
Then, shortly before Christmas 1973 he joined Radio Atlantis as a DJ and engineer and stayed with the station until it closed in August 1974.
After Radio Atlantis closed, he returned to his equipment firm and was also involved in the unsuccessful Radio Dolphin project on Gunfleet Lighthouse (for which he was prosecuted under the Marine etc Broadcasting (Offences) Act 1967).
In June 1976 Andy joined Beacon Radio in Wolverhampton, later moving to Radio 210 in Reading and Essex Radio in Southend (where he was Chief Engineer). He was also involved, on the technical side, with a number of other ILR stations as well as helping to establish the national commercial radio stations - Classic FM and Virgin Radio.
In 1983 Andy set up a company called Broadcast Designs making radio broadcast equipment under the trade name 'Soundtch', which became Alice Soundtech in 1987.
(Additional information courtesy the Pirate Radio Hall of Fame)
news++news++news++news++news++news++news++news++news++news++news++