© 2014-2018 Offshore Radio Museum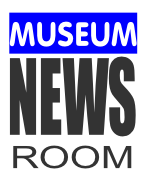 Former Radio Caroline and Voice of Peace DJ Gavin Ford found dead
DATELINE Lebanon, 27th November 2018
Former Rad

io Caroline and Voice of Peace DJ,Gavin Ford, has been found dead in his apartment in Lebanon.
Gavin studied at the National Broadcasting School in London and, after graduating, worked on an Italian station aimed at tourists on the Riviera and on the Voice of Peace off Israel.
When he returned to the UK, he worked at DevonAir before joining Radio Caroline in November 1989 for a couple of months before moving on to Contact 94, based in Normandy.
Gavin then joined Galaxy Radio in Bristol and Napa FM in Cyprus before moving to Lebanon in 1996 where he broadcast the breakfast show on Radio One for for more than 20 years,
Gavin (53) was found dead in his flat on 27th November 2018. Early reports suggested he had been murdered and two men, both Syrian, were arrested the following day.
(Additional material courtesy of the Pirate Radio Hall of Fame)
news++news++news++news++news++news++news++news++news++news++news++